Connecting your Non-US/MX/CA Amazon stores to Easyship.
Before beginning the process of connecting your Amazon store to the Easyship platform, you will need your Seller ID, Marketplace ID, and Secret Key from the Amazon Marketplace Web Service (Amazon MWS).
Getting Your Amazon MWS Information 

1. You will need to sign in to the correct Amazon MWS site so that you can access your Seller ID, AWS Access Key ID and Secret.  This will depend on which country your Amazon store is linked to and the corresponding link is below:
Once at the page, scroll down and Click on 'Register as a developer' button




Go though the process, in the end there will be a box titled "Your MWS Account Keys- Do not share these"


Easyship will need these keys to setup the integration.


Write down the "AWS Access Key ID" and "Secret Key"

Now, click on "Settings' as the top right hand corner of the screen, and then Account Info


Under 'Business Information', click on 'Merchant Token'



It will take you to a page with the 'Merchant Token'
WIth these, go back to Easyship; choose the correct region at the Amazon connect page
and put in: 'Merchant Token' as Seller ID; and the "AWS Access Key ID" and "Secret Key"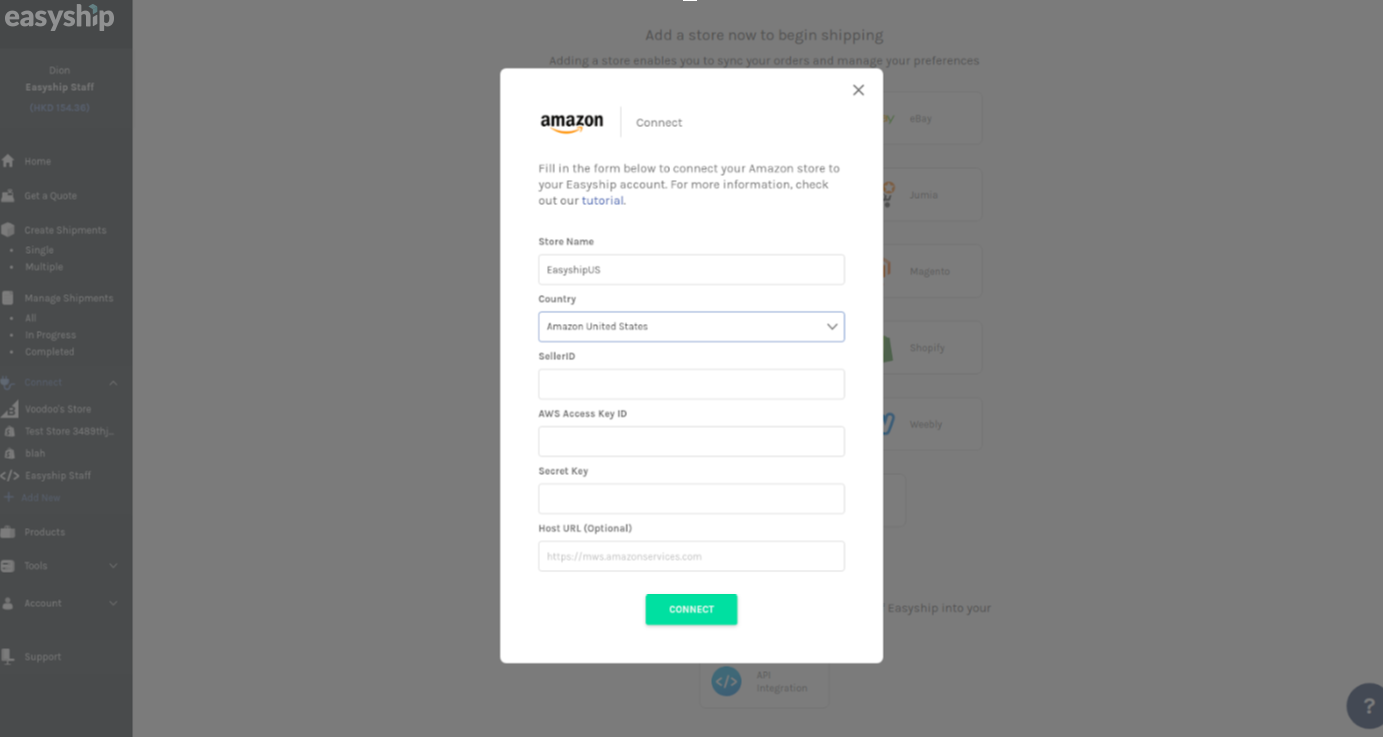 You should now be able to sync your orders!
The next time you need to sync your store, please see the following article: Sync your Store