Before We Get Started
To successfully connect your Groupon store to the Easyship platform you will need to have the following information ready:
Your Supplier ID - you will need to contact your Groupon Representative in your Store's country to receive it
An Access Token - instructions for getting this will be explained below in the section Creating Your Own Access Token
Should you already have this information then please skip ahead to the section below called Connecting Your Groupon Store.

Creating Your Own Access Token
Navigate to the Commerce Interface by clicking on this link, and follow the instructions to create an access token. You will need to select you store's country and then provide your vendor login details (email and password.)
NOTE - Remember to save this token somewhere as once you have created this token you can not see it again. Should you forget to save it, disable the token and generate a new one.
Connecting Your Groupon Store
In the Easyship dashboard, go to 'Connect > Add New' and click on the Groupon logo.
Enter an appropriate store name for the store that you are setting up and then select the country that this Groupon store belongs to.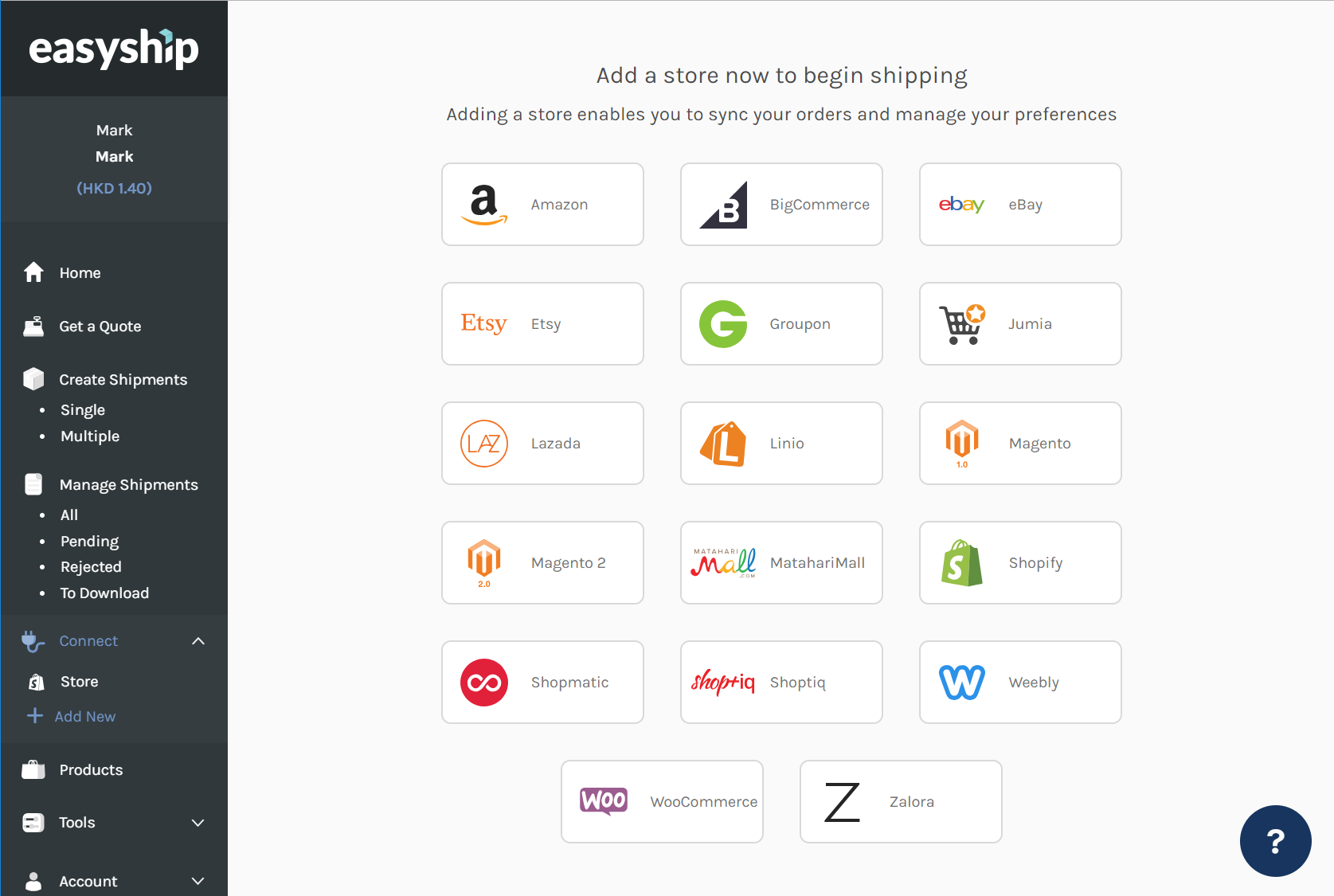 Afterwards, enter the Access Token and Supplier ID, click on the "Connect" button and let the Easyship take care of the rest!