To ship your parcel, it needs to include a visible shipping label for the courier to scan when they pick it up! 
Once you have created a shipment, you can find your shipping labels under Manage 'Shipments / To Download'. Please checkbox all the labels you wish to download and then click the download button at the top right corner.
A file containing all of the necessary shipping documents will be downloaded. Just print everything in the file and stick the documents to your package!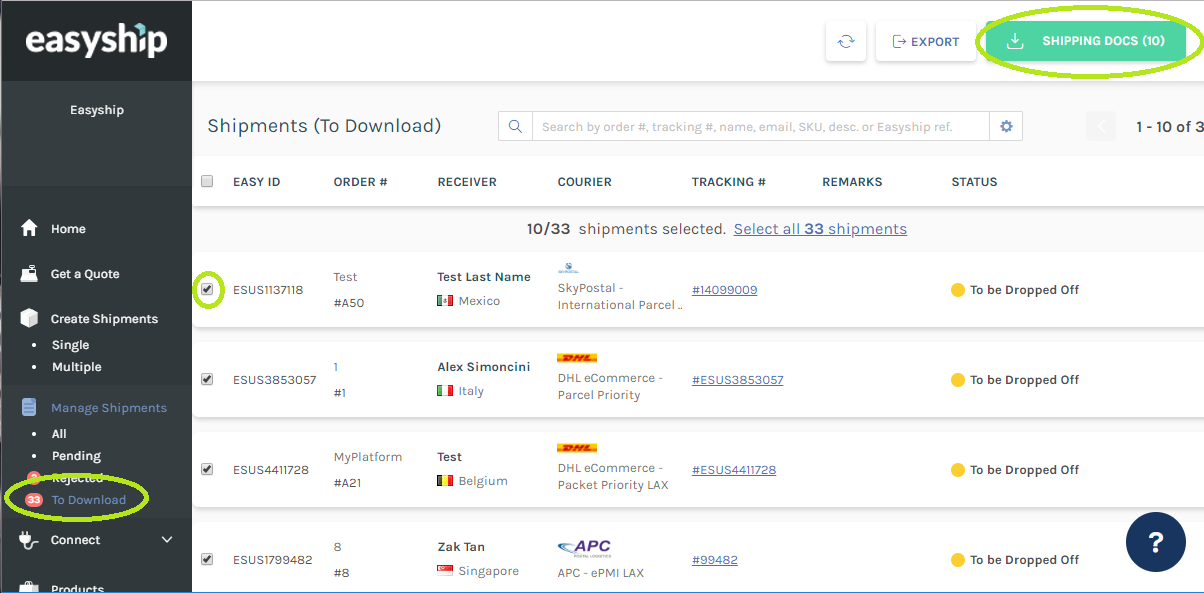 Please note: The courier will not accept the same shipping label being used on multiple boxes.
When creating a shipment with multiple items, be aware that all items must be placed in a single box/carton/container. 
You are now all set and just need to drop your shipment off or wait for the courier to pick it up!
Note: The courier will not pickup your parcel if there is no label attached to it and they cannot assist in printing it for you.