A material safety data sheet is a technical document which provides detailed and
comprehensive information on a controlled product related to:
health effects of exposure to the product
hazard evaluation related to the product's handling, storage or use
measure to protect workers at risk of exposure
emergency procedures.
Shipping items with controlled products like liquids, powder, supplements and batteries is possible with Easyship in the right circumstances and this article will explain how to do so, using the correct declaration form.
For example, if you are shipping items that include Batteries, it is important that you select the item category, 'Accessory (with battery)'.
Please note that Easyship does not provide a solution for shipping stand-alone batteries, power banks or batteries that are not shipped inside a product.
When shipping items that include batteries, there are several restrictions that need to be followed.
Failure to do so may cause delays, additional charges, and/or penalties.
Every product that contains any type of battery will need a Material Safety Data Sheet (MSDS) to be included with the shipment. Easyship cannot provide you with an MSDS, and you will need to speak to the manufacturer or visit the manufacturer's website to find the correct one. If you are unsure about whether or not your item can be shipped, please send an MSDS to support@easyship for review.
When you declare an item to include a battery, Easyship will provide you with additional documents that need to go on the outside of your shipment and be clearly visible.
Note that these need to be printed in color.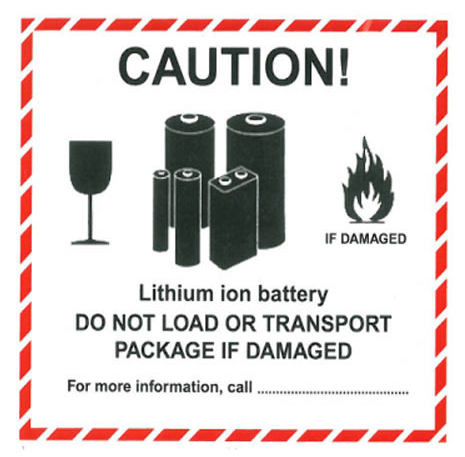 If you have any further questions or require further clarification on what products require an MSDS, please contact us directly at support@easyship and we will be happy to assist.