Information about Taxes & Duties during Checkout and Order Creation. 
Being transparent with your shipping costs is a great way to build trust with your customers from around the world. 
One way to do this is to display the taxes & duties of your shipment at your store checkout, ensuring that your customer is fully aware of all fees associated with their shipment.
If you're shipping internationally, we advise against having a static checkout. See the example below: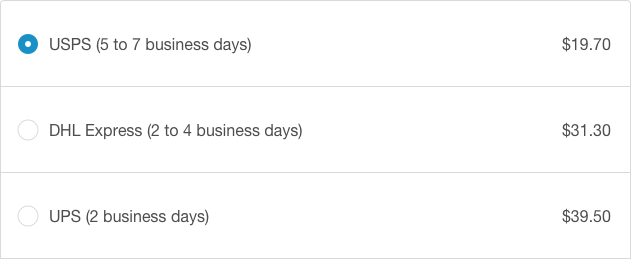 If your shipment is above the tax threshold, showing the above shipping rates could be very misleading, as your customers would not be aware of the additional taxes and duties they'd be responsible for.
Your customer will see tax & duty information differently, depending on whether you've chosen to deliver your shipments post-paid (to be paid at the door) or pre-paid (Included in the shipping cost).
'You can find more information on countries particular taxes & duties thresholds here.
For shipments BELOW the tax threshold:
Regardless of whether you've chosen the pre-paid or post-paid tax option, this is what your checkout will look like if there are no taxes or duties to be paid: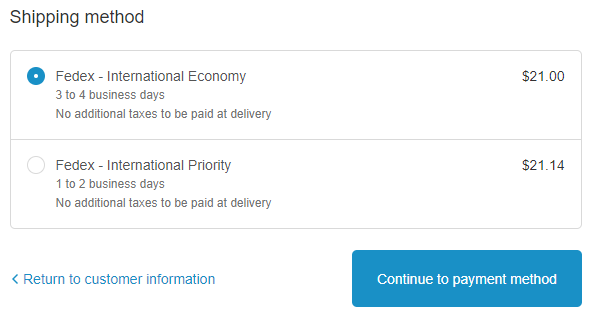 For shipments ABOVE the tax threshold, with taxes PRE-PAID:
If you've chosen pre-paid (included in the shipping cost), and you want to show your taxes at checkout, it will look like this: