In This Article
Shipping rules are composed of a condition and an action.
Conditions
The condition is what your shipment must satisfy in order for the shipping rule to apply to it.
The current available Conditions are
Store or Platform is
Destination Country is
Contains the Category
Customs value is
All Shipments (Always applies)
Actions
The action is what you want Easyship to do.
The current actions allow you to
Sort couriers by Best Value/Cheapest/Quickest
Taxes & Duties - Post-paid at delivery/Pre-paid at purchase
Insurance - Always or Never include insurance
Prefer a Courier of choice
Never use a Courier of choice
Example
Below is an example of a shipping rule:
For all shipments to the United States, only use FedEx as the courier.
First we add the condition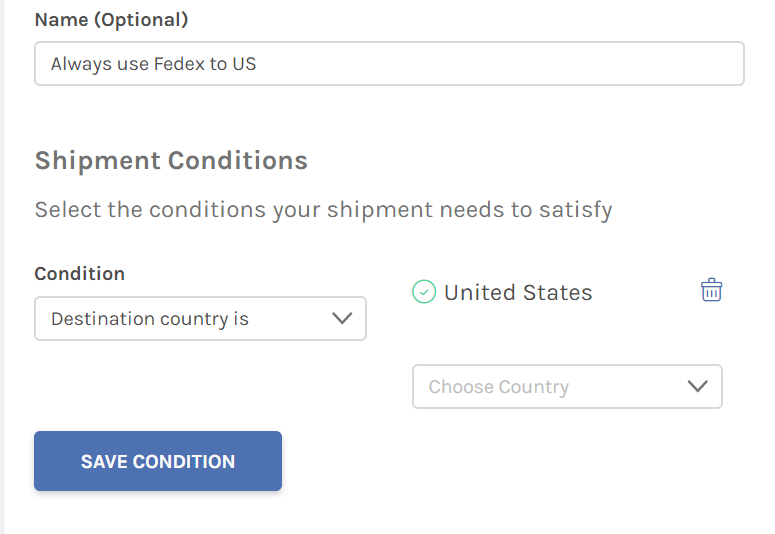 Secondly, we add the Actions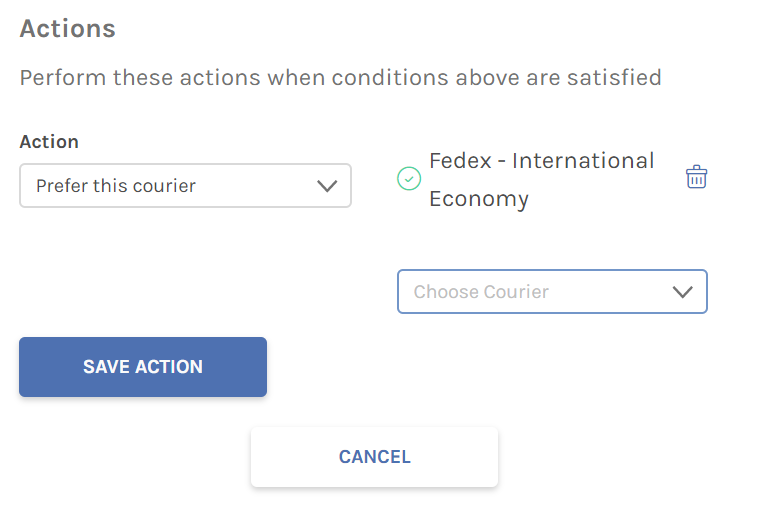 And below we can see how it would look once saved