With Auto Sync, you only need to add product information once. 
To find the Auto sync setting, go to your store page that you can find on the sidebar under the 'Connect' section.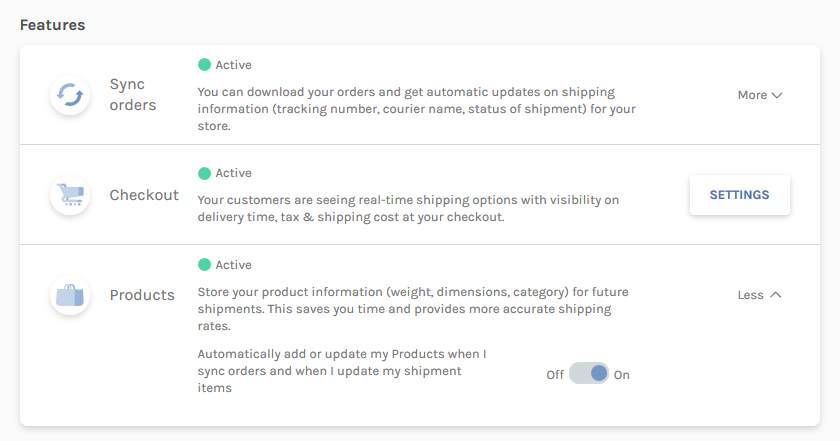 In the 'Products' section of your store page, Click 'More' to see your Auto-sync setting.
When 'Products Auto-Sync' is ON, each time you ship a new item with Easyship, its product information will automatically be saved to the Products page. 
If you are showing our shipping rates at the checkout page of your store, we recommend that you leave auto-sync ON, as our platform will be able to provide accurate dynamic rates until after you have shipped each item at least once.
Note: You can also add all your products via file upload, to learn how to do so, please have a look at the following related article: Add Products Via File Upload