Before We Get Started
To successfully connect your Weebly store to our Easyship platform, your store must be on the Starter Plan or above.
Connecting to the Easyship Platform
In the Easyship dashboard, go to 'Connect > Add New' and click on the Weebly logo.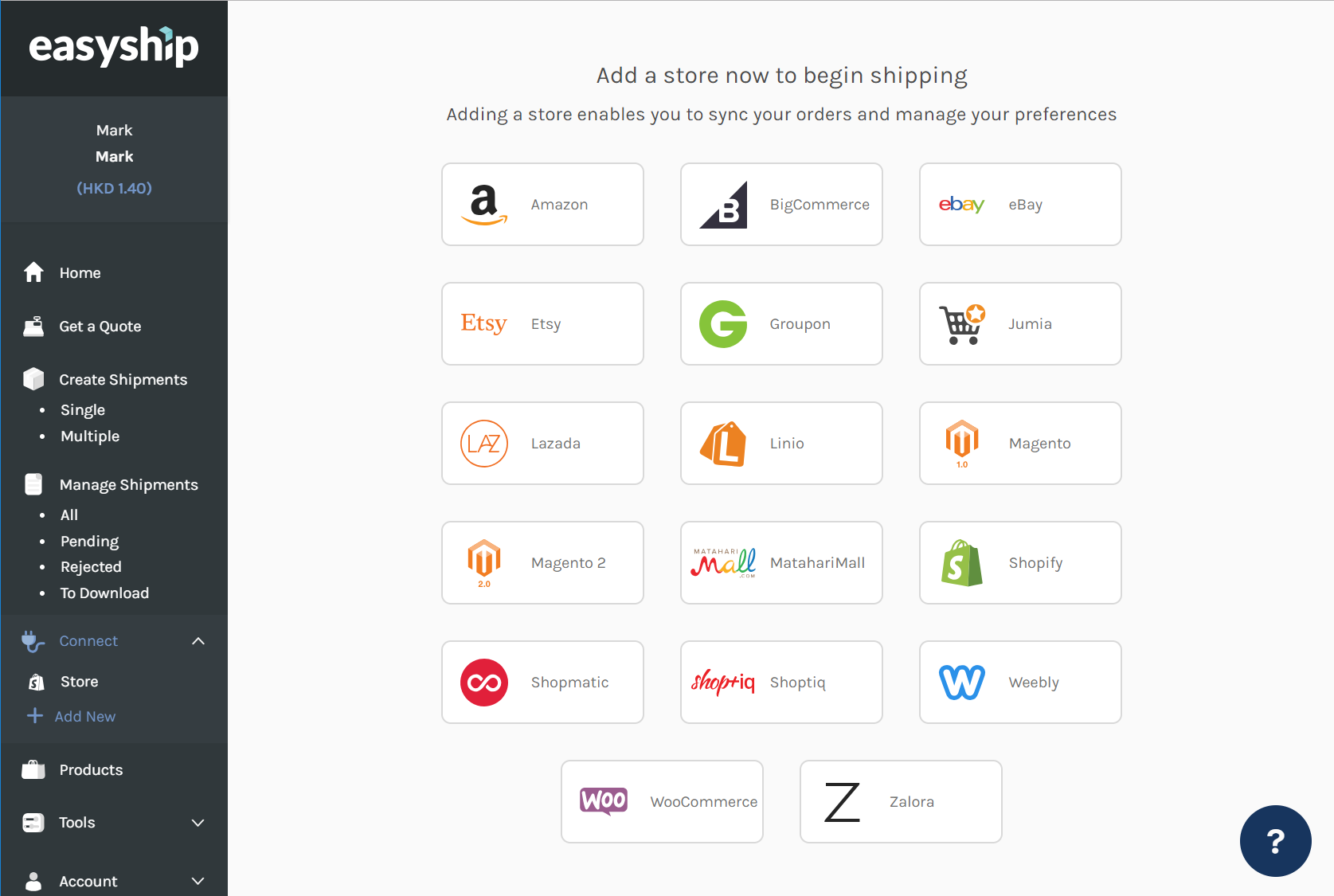 Then start by installing the extension.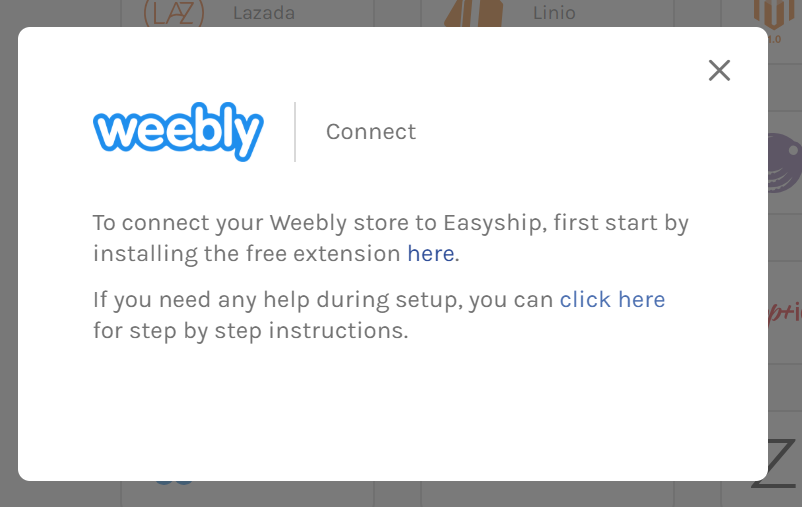 This will bring you to the Weebly Page;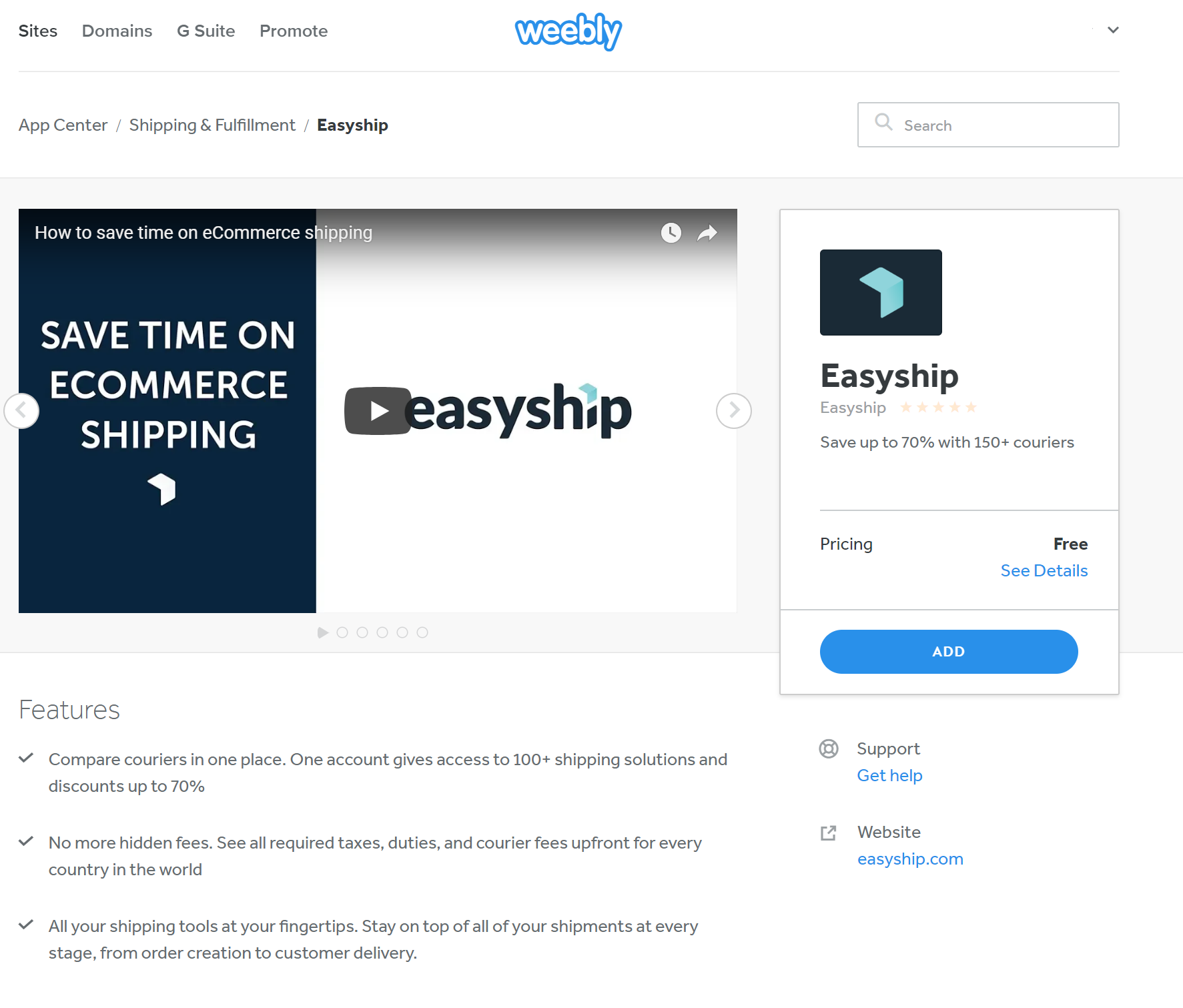 Click on the ADD button and select the store that you want to connect to Easyship.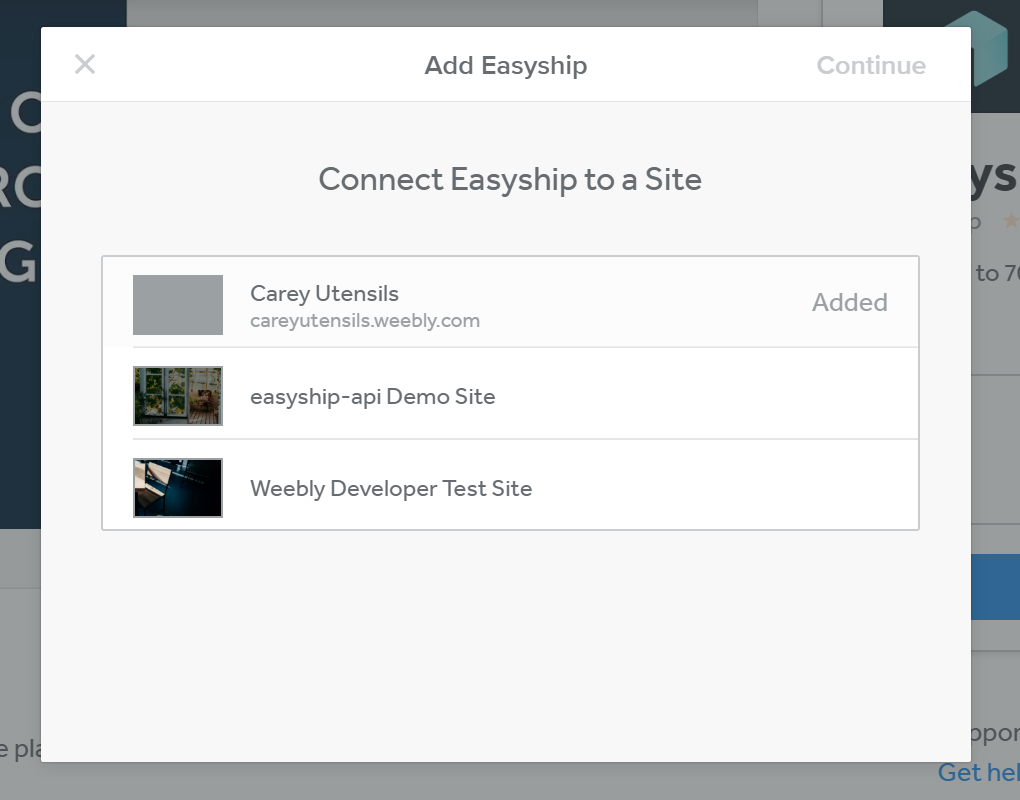 Click on Continue in the upper right corner.
After clicking Continue , you will be redirected to the Easyship site (shown below). 
You can select Create An Account if you don't have an Easyship account, or Easyship Login if you have an existing account. 
Easyship Login 
If you have an Easyship account already, all you need to do is fill in your email address and password. Click Login, and your store should be successfully linked!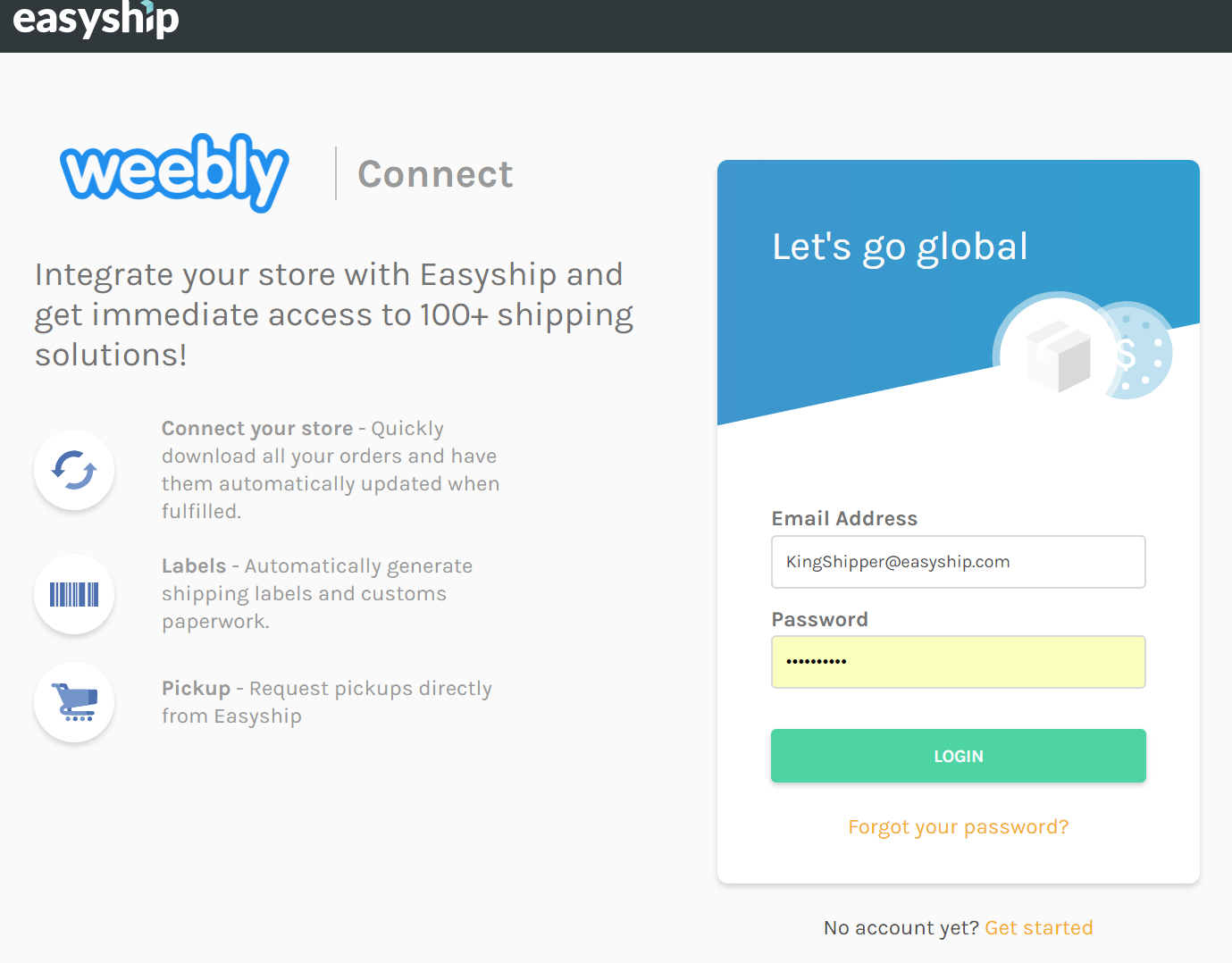 Once logged in, access the Easyship dashboard and start shipping!