As long as you've got something to ship, no matter whether you're a personal user or a seller, you can create an account on
www.easyship.com
and start shipping.
We don't have a minimum charge, so don't worry; even if you have just one parcel we can help you! We currently operate out of Australia, Canada, Hong Kong, Singapore and the US, which means you can ship from these places to any other country in the world. 
Just go to our
www.easyship.com
and click on the 'Sign Up' button in the top right corner of the page. Enter your email address, your pick-up address, create your password, and you're done!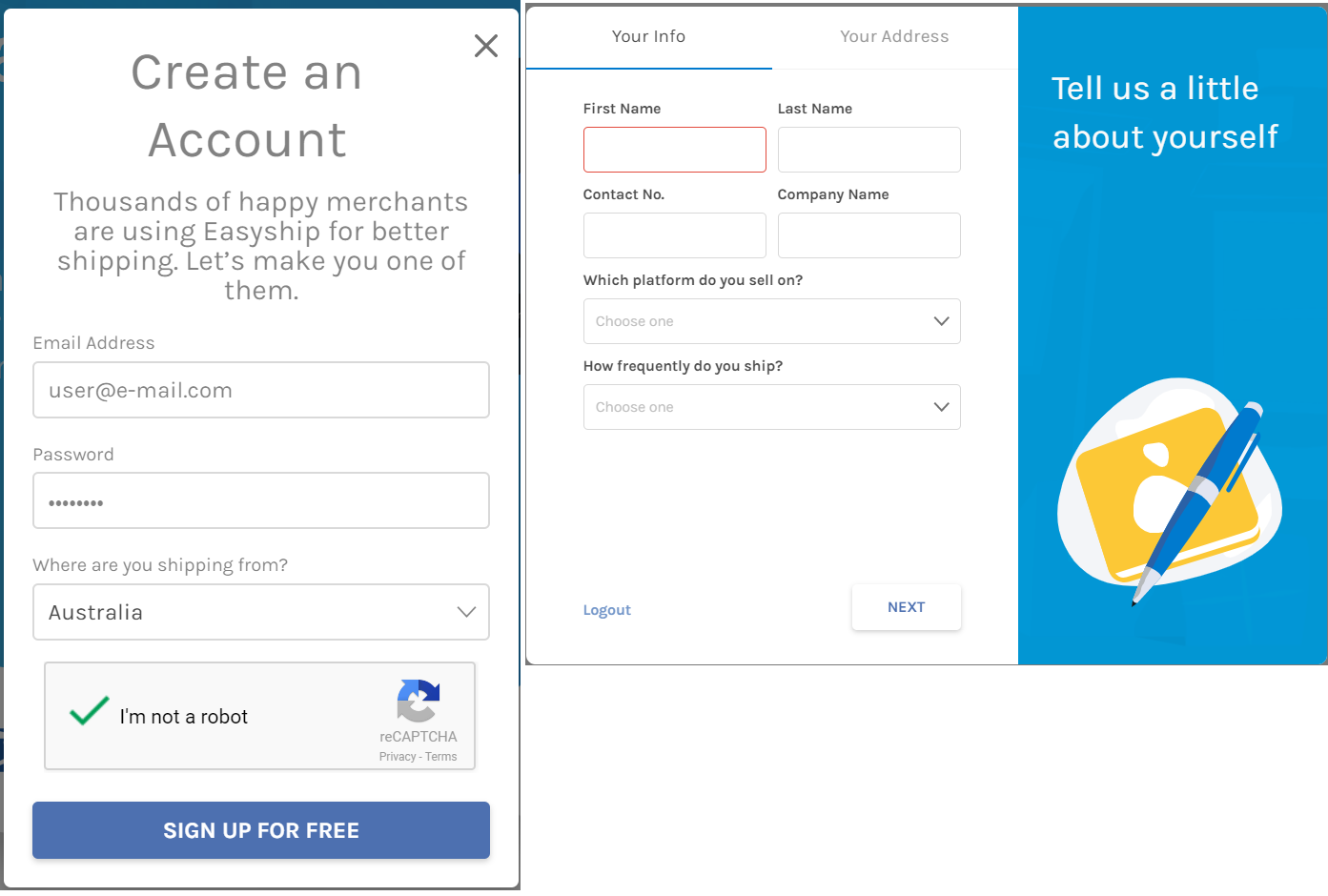 Next time, just click 'Log In,' type in your credentials, and you can access our 
dashboard
 again!