A pickup can fail for various reasons, or sometimes you just need to reschedule it for a different time or day.

Easyship always recommends you to call the courier directly.
You can find contact details to your local couriers here;
Note: If no contact details are available, reach out to Easyship support!

When contacting the couriers, you will need the internal pickup reference provided by them, and possibly other details which are not included per default on your dashboard.
To get these details you will need to do the following;
1) Go to Manage Shipments and find your Order, click "Details".

2) Once inside, you can find a button named Reschedule Pickup (If this button is not available for some reason, please contact Easyship support).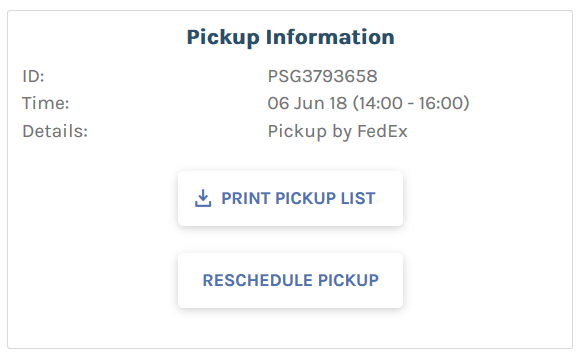 3) When this button is pressed, you will receive an email with details on how to contact and reschedule the pickup, including any internal reference number required by the Courier.

For the following couriers, you will need to contact Easyship directly;
Roadbull (Singapore)