To add your Sellbrite account to Easyship, your Sellbrite account needs to be on a plan that offers API Access.  Provided you meet these requirements, please follow the below steps to connect your Sellbrite store to Easyship. 
NOTE: Due to the fact that Sellbrite does not store the currency of the orders, the pricing of the orders are assumed to be USD by default.

1) Start by going to the Sellbrite dashboard, and clicking on the Settings tab: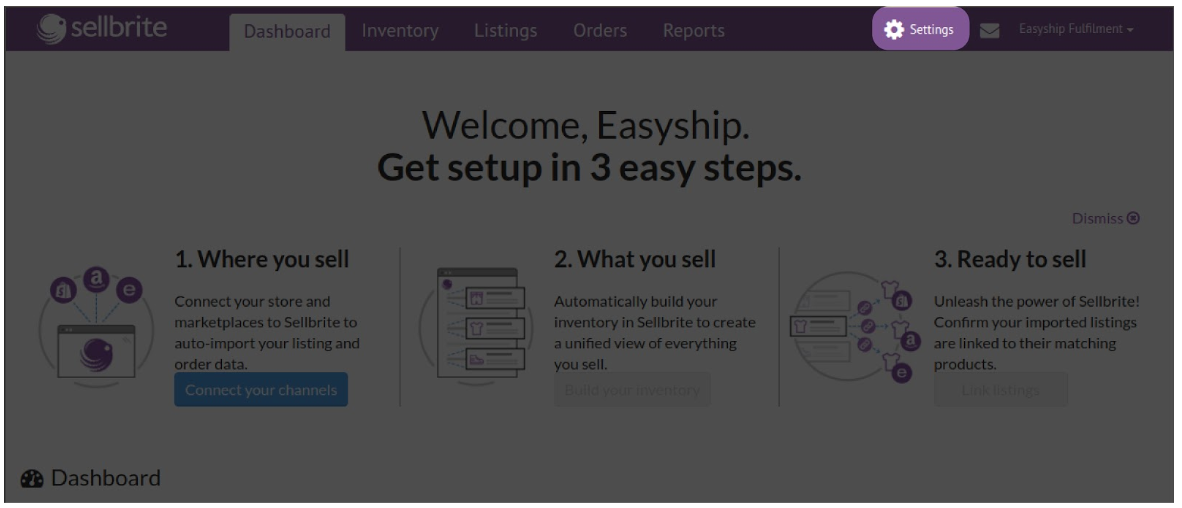 2) On the left hand navigation bar, click on API under Account Settings
3) You will be given an Account Token and Secret Key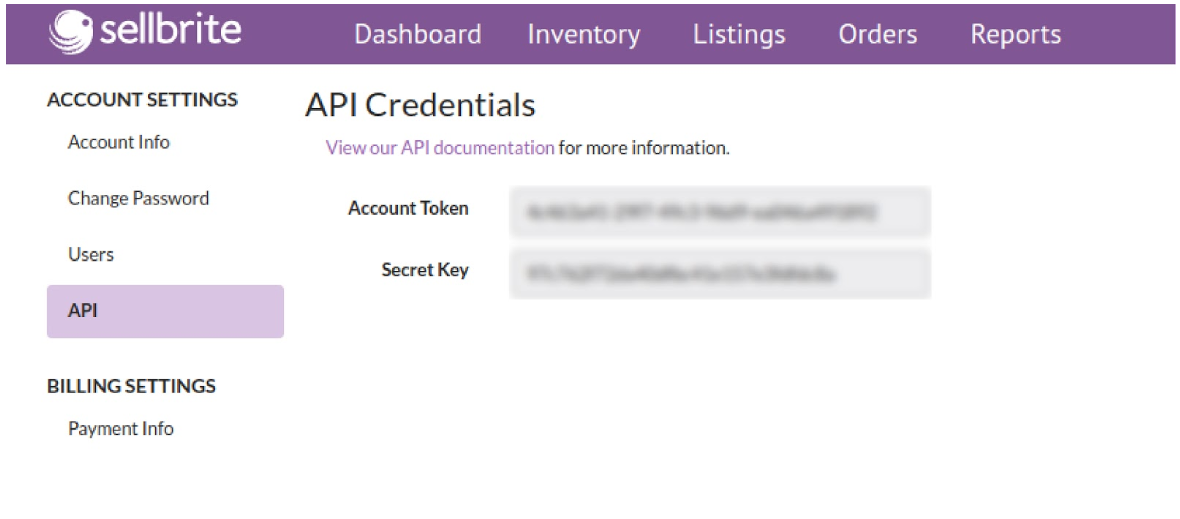 4) Easyship will need these keys to setup the integration, please write them down
5) Go back to Easyship; at the Sellbrite connect page, put in your account name, along with: "Account Token" and "Secret Key"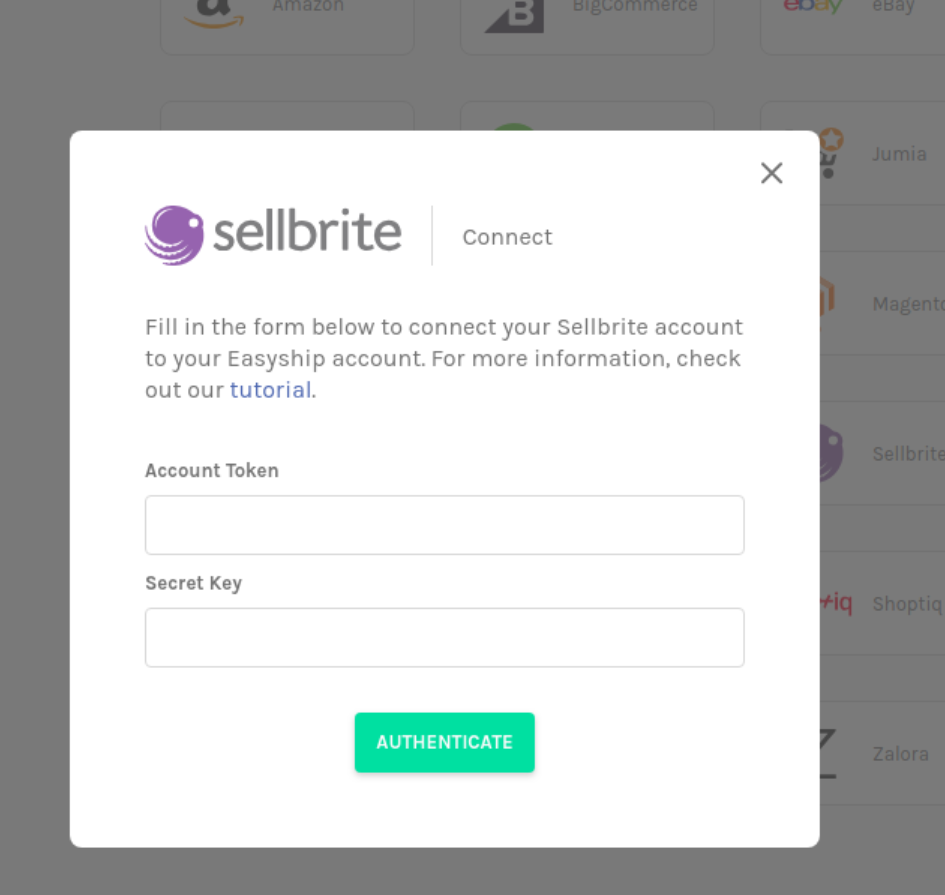 6) Select the warehouses you wish to connect.