Besides tracking your shipment on your Easyship Dashboard, you can also check the status of your Hong Kong Post (HKP) shipment here.
International Shipments with HKP are considered a hybrid shipment, meaning HKP handles the first leg of the delivery from Hong Kong to the overseas destination and then hands it off to the local government-owned post for the final mile delivery.
How to Check the Status of Your HKP Shipment
1. Log into your Easyship Dashboard and locate the HKP tracking number:

2. After you have located your HKP tracking number, go to the following page.
3. Enter the HKP tracking number in the text box, enter the Validation Code, then select 'Track'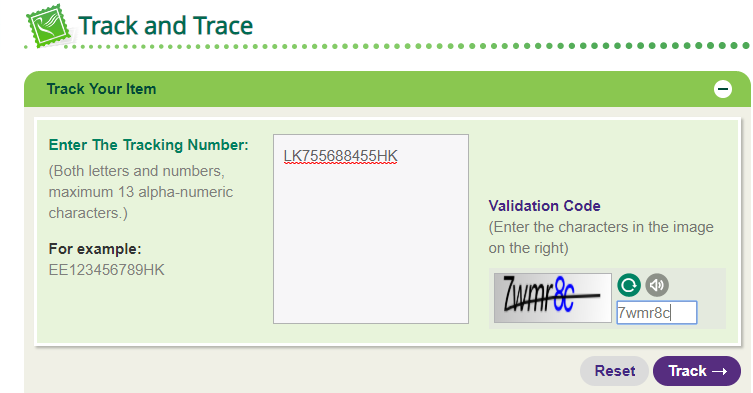 You will be directed to a page where it shows the latest status update from HK Post, with the option of checking the status with the destination courier below the status update: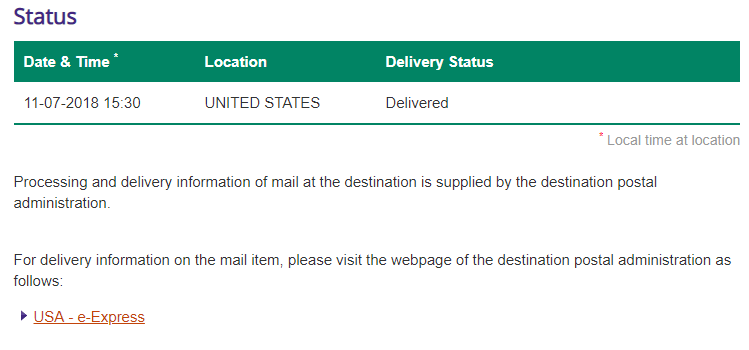 In this example, we are referred to the USPS website, where you can enter the same tracking number from HK Post and obtain an update from USPS:

Enter the tracking number and click on "Track". You will then be directed to the latest status from USPS: