Though it is possible to track your SF Express shipment directly on the Easyship dashboard, you can also track it directly on SF Express. In this article, we'll explain how.
We'll Cover:
How to Check the Status of your SF Express Shipment
Step 1: Log in to your Easyship Dashboard and locate the SF Express tracking number:

Step 2: Once you've located your SF Express tracking number, head over to this page
Step 3: Enter the SF Express tracking number in the text box, and select Enquire. You can search up to 20 at a time.
Step 4: You will then be directed to the tracking history of the shipment as well as the current status.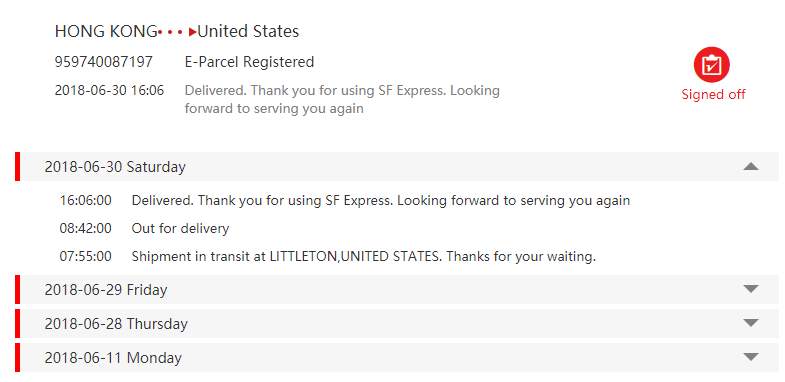 If you have any questions, reach out to support@easyship.com.