Before We Get Started
To successfully connect ChannelAdvisor to our Easyship platform you will need to have the login credentials for your ChannelAdvisor account available. 
Once connected all your product details will immediately be synced to Easyship once added into ChannelAdvisor. 
Connecting to the Easyship Platform
In the Easyship dashboard, go to 'Connect > Add New' and click on the ChannelAdvisor logo.
Enter an appropriate store name for the store that you are setting up and select 'Connect'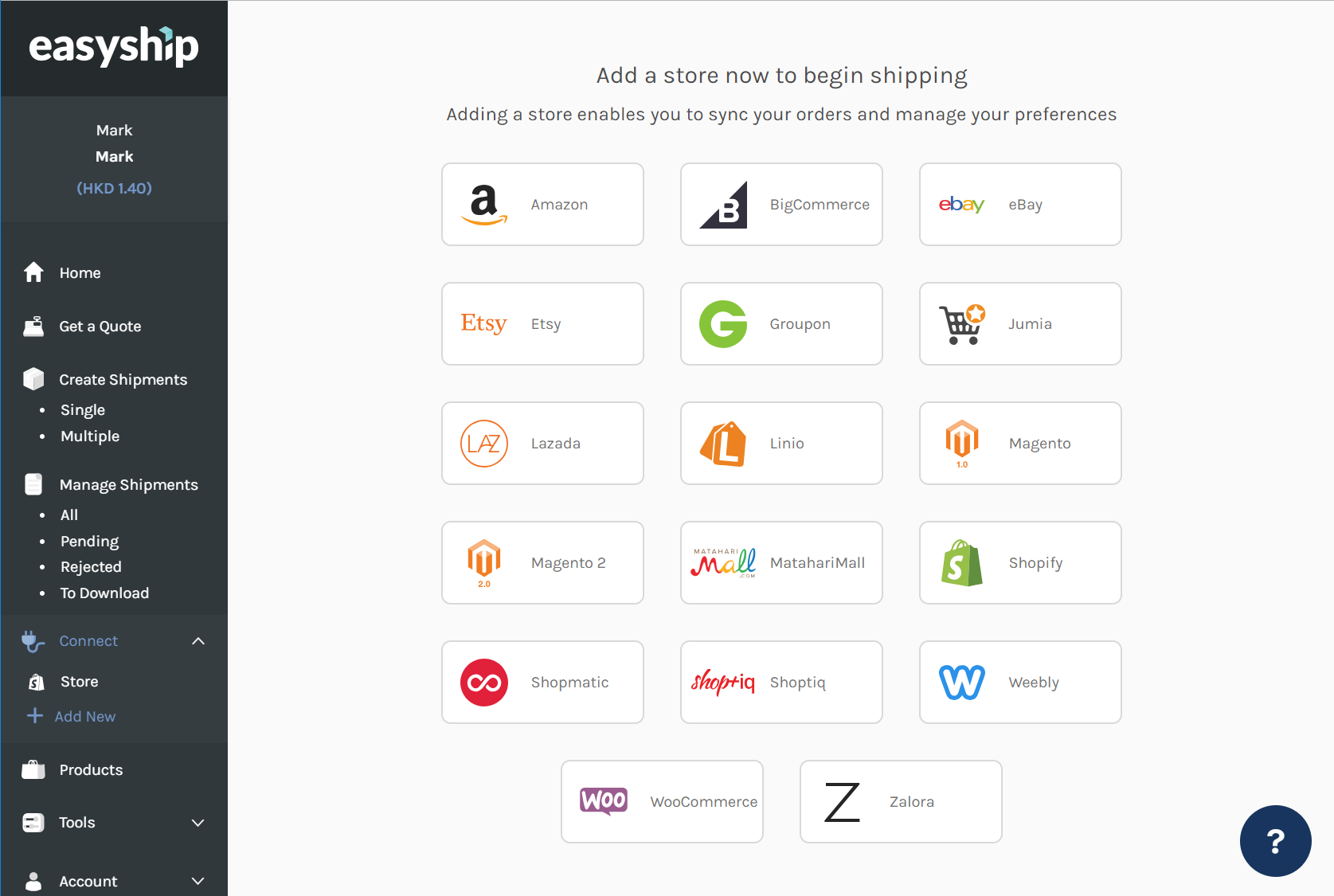 Once connected, you will need to setup the shipping Carriers inside ChannelAdvisor! 
When logged into ChannelAdvisor, in the upper menu go to Sales > Shipping Carriers as per the image below. 



Once in the Shipping Carriers settings, press Select All.
Add Easyship as a custom carrier at the bottom by filling out;
Carrier Name: Easyship
Carrier Class: Standard
Tracking URL Format: 

https://www.easyship.com/shipment-tracking/{0}


Click on ADD
Once done, CLICK SAVE