Please note that before linking your own Sendle account, you will need your Sendle ID and API Key.
We have highlighted below how to retrieve this from Sendle as well as how to enter the received details on Easyship to be able to use the solution directly on your dashboard. Sendle can only be connected to Australian accounts.
We'll Cover
How to Retrieve your Sendle ID and API Key
To find your Sendle ID and API Key, go to the Sendle Dashboard. Navigate to the Settings page and click on the API tab: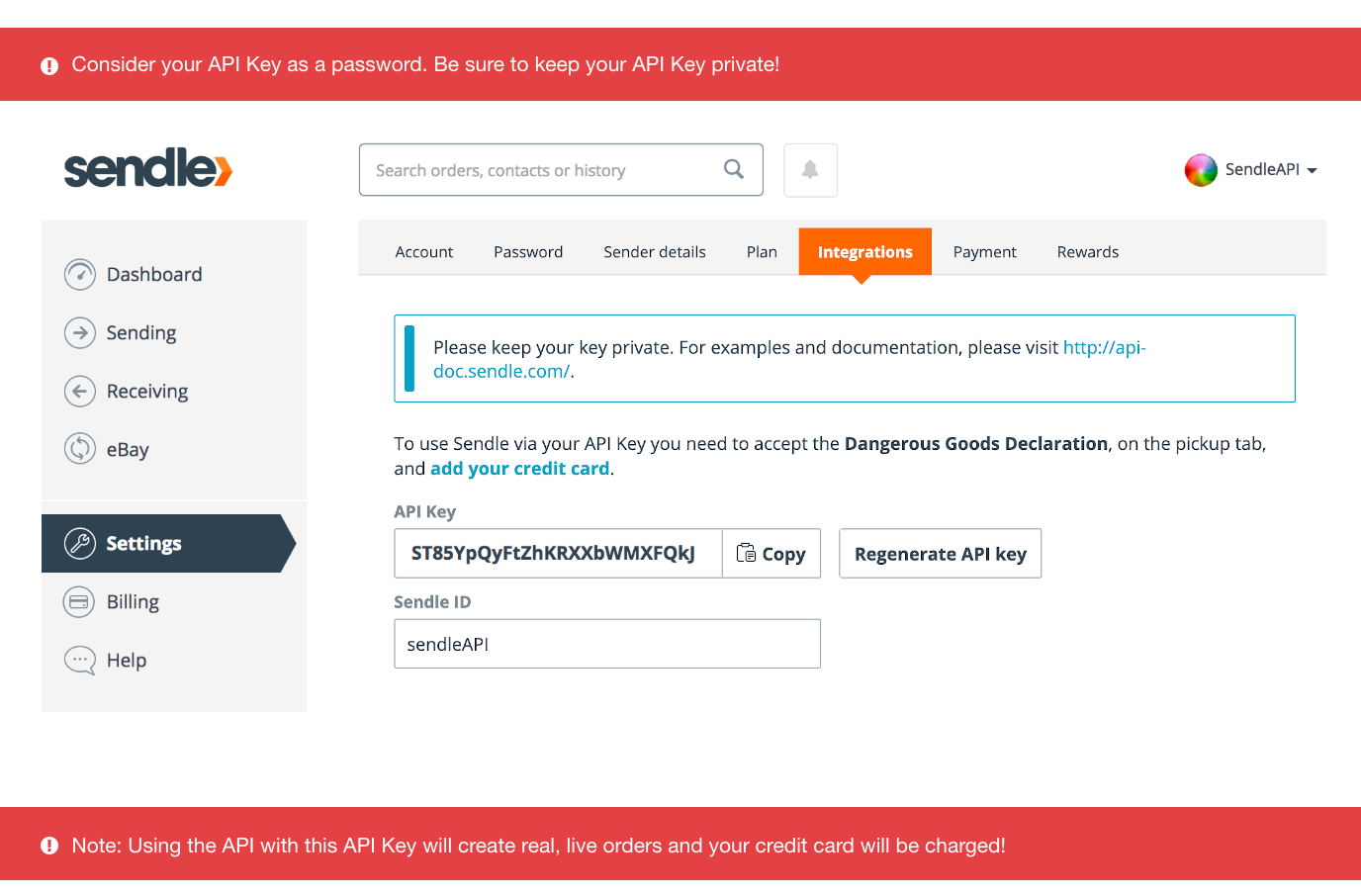 Link Sendle Account to Easyship
Navigate to the Couriers section of the dashboard, click Add new courier, select Sendle.
Step 1: Enter your account name, Sendle ID, and API key
Step 2: Click Connect.