This article will explain how to Connect Easyship to a Shopify Store.
What We'll Cover
Video Guide
Connect from Shopify
Go directly to the Shopify App Store and install Easyship from there.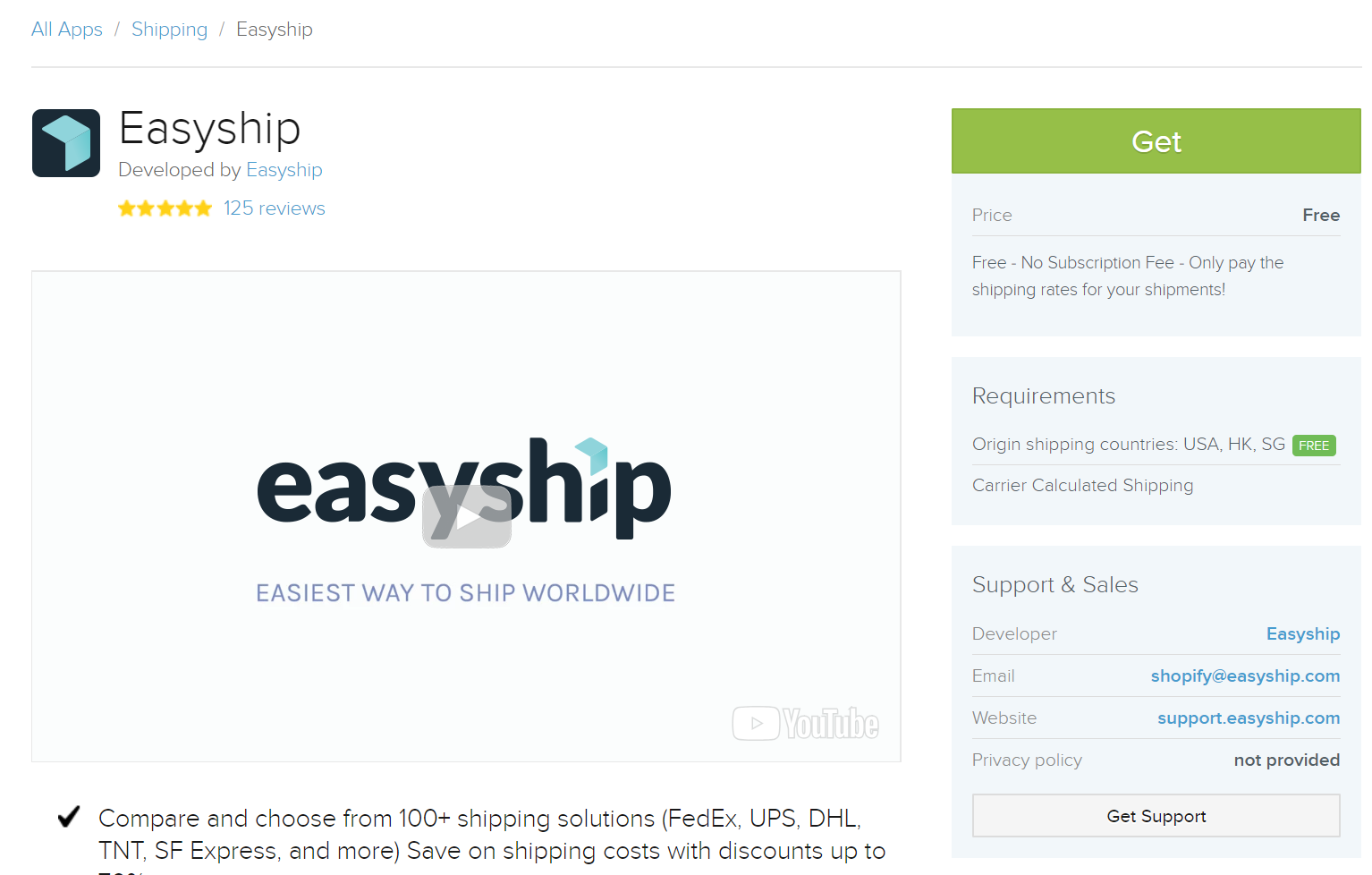 Connect from Easyship
Step 1.
Navigate to 'Connect>New Integration' on the left-hand column of the Easyship dashboard and click on the Shopify logo.
Step 2.
Fill in a store name and your store URL, click on the 'Connect' button and let the Easyship take care of the rest!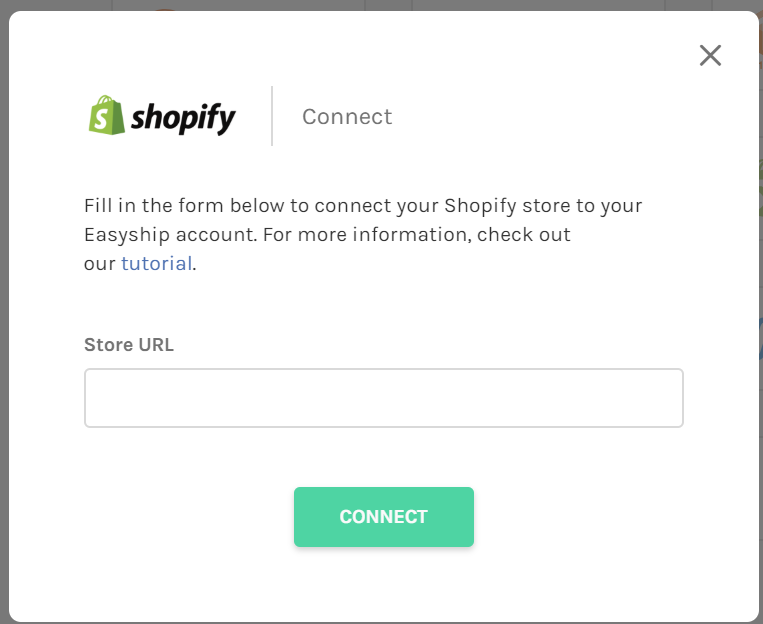 Default Category
When you sync your store you will be prompted to select a default category for your store.
Note that this is used for all synced orders which have items in them where Easyship does not know the category of the item. Meaning it has not been synced before or is not available in the Easyship Products Feature.
Product Dimensions
Shopify does not save product dimensions, it only stores weight per SKU. The shipping rates for your products may be inaccurate without the dimensions. To ensure you are getting accurate shipping quotes for your products, you need to input all your SKUs dimensions in Easyship. Please see the different ways of importing your products under the Products Section.