Every shipment processed in Easyship will require a shipping documents.
By default, all documents are provided in an A4 or Standard Letter sized format. 
You are able to change the format of your labels in the Label Printing Options on your Easyship Dashboard.
In this article
Printing Options
To define the label format of your shipment, please go to Printing Options in your dashboard. 
Once there, you can decide on the format of your labels.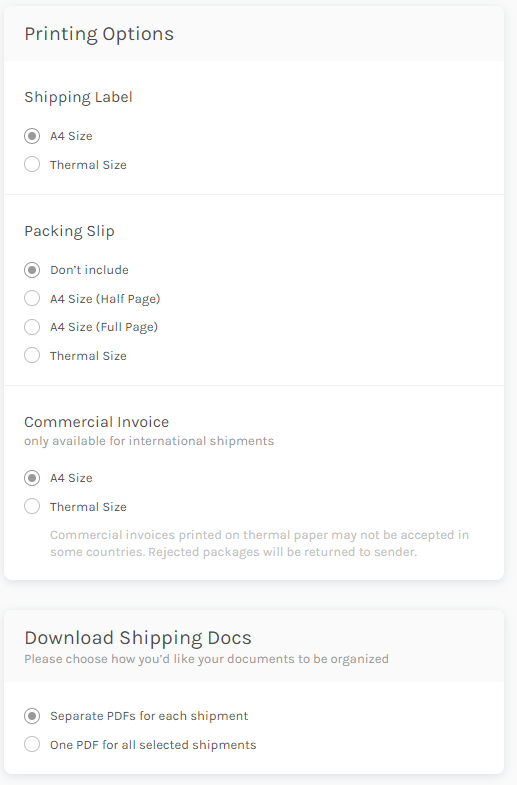 Hong Kong Post Labels
It is not possible to print Hong Kong Post labels in 4x6, as Hong Kong Post has a specific size for their labels
This also means that it is not possible to group Hong Kong Post shipping docs into a single PDF. They will also be provided separately.
Battery Documents
A battery declaration form and battery caution label are provided when a shipment contains items with batteries. These documents are only available in A4 as they must be printed in color to meet custom clearance requirements.